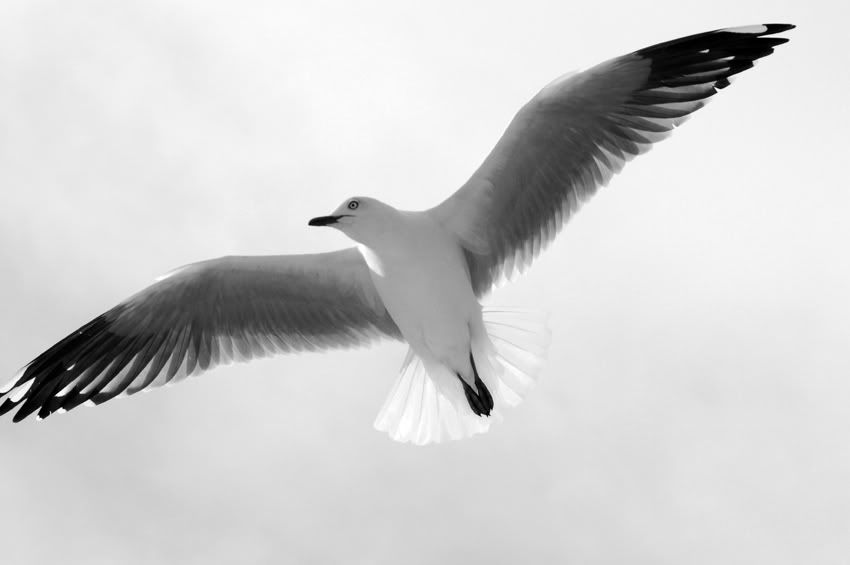 Learning to fly above the crowd is a process. Sometimes it is a brand new thought or perhaps it is something you have heard before put in a way that you now hear. As the journey of life moves on, you have grown and changed. You may now ready and able to incorporate new ways of thinking and concepts into your life. You are ready to soar.
Whatever the situation, here is a recent blog on the
10 Best Personal Development Books
from Robin Sharma. Some books I have read, others I have heard about and a couple of them are new to me. If you are the type of person who looks at this and says, "great, another stack of books to sit on my night stand," pick out one that appeals to you and start with that. If you are a trucker or spend a lot of time on the road, see if you can pick that title up on audio and listen to it on the road.
The first book on the list,
Jonathan Livingston Seagull
,
(available on audio.) is one that I have not read for forty years but plan to enjoy again. It is an easy read and makes you feel good. Remember, spread your wings and fly high.
"You have the freedom to be yourself, your true self, here and now, and nothing can stand in your way"
Let me know about your favorites.
Health Coach Resource provides
health and wellness coaching for individuals, families, and employee groups. We guide clients through our medically directed program of rapid weight loss, transition, and maintenance. We also offer training for qualified individuals who are seeking health coaching jobs and careers. Health Coach training and certification lights of our lives as it lightens the burden of hopelessness and disease caused by poor habits and obesity in America.
Click Here
to learn more.