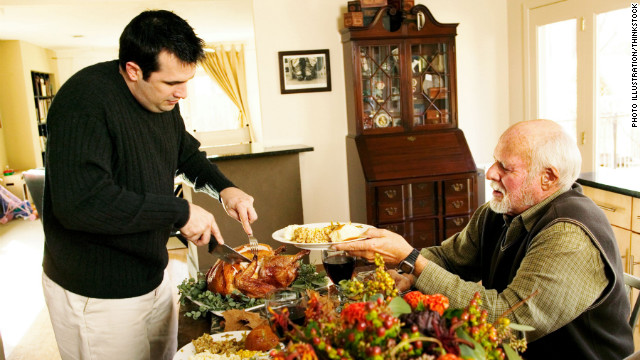 Surviving and thriving requires that we make the decision to think, then, stop, challenge and choose wisely!
During this season of "Traditions," it may be helpful to take a purposeful look to see how a belief or activity can either support or sabotage us. It may be time to acknowledge that we can change it up when needed!!
Traditions, like most things, appear to have two sides ... On one hand, they guide us on what's expected and help us maintain continuity with family, tribe, and culture. A blogger named Rob put it well:
Tradition is a touchstone, a place of comfort.

When families scatter, traditions plug them back into the familial identity despite distances.

In good times, they are warm comfort. In difficult times they are a place of mooring.

In times of grief they can be all that keeps us above water.
On the other hand, blindly following a tradition may allow us to turn off our
analytical
brain and allow ourselves to be railroaded or herded along. When this happens, we may find ourselves tangled in a state of unsatisfying compliance. The results may be uniform and "peaceful" ... in other words, no one's boat gets rocked ... but how does that feel deep down? How does the thoughtless game of "follow the leader" help us find new paths, explore new territory, and promote personal growth?
If you are feeling a
gnawing
sensation of dissatisfaction and know it's time for you to begin a new tradition of better health, give us a call! We have a team of Health Coaches ready to serve you, ready to help you make this the season of transformation!!
Health Coach Resource provides
health and wellness coaching for individuals, families, and employee groups. We guide clients through our medically directed program of rapid weight loss, transition, and maintenance. We also offer training for qualified individuals who are seeking health coaching jobs and careers. Health Coach training and certification lights up our lives as it lightens the burden of hopelessness and disease caused by poor habits and obesity in America.
Click Here
to learn more.