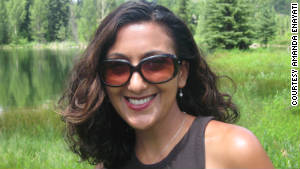 Amanda Enayati
CNN
Columnist Amanda Enayati ponders the theme of seeking serenity, the quest for well-being and life balance in stressful times.
"Living a life of innovation needs no justification, but there are plenty of good reasons -- both pragmatic and otherwise -- to do so.
The link between creativity and better mental and physical health is well established by research. Creating helps make people happier, less anxious, more resilient and better equipped to problem-solve in the face of hardship.
Studies say that the stress of work is consuming many of us. And that stress can lead to weight gain, elevated glucose levels, upper-respiratory infections and cardiovascular disease.
Confucius once said that if you choose a job you love, you will never work a day in your life. Confucius must have known then what science now confirms: Passion protects us physiologically, allowing us to work longer and harder than we would be able to toiling away at a job we hate."
Click here to read more!